Drainage Services in Hawkes Bay and Hastings
Ensuring you have successful drainage will help improve returns on your land through improved crop management, increased production, reduced risks, and less disease. Good drainage also improves nutrient uptake, animal health, and drought tolerance while also maximising the productive area on your land. High-quality drainage solutions will also mean you will need less irrigation, plus the value of your land will increase.
In other words, drainage is an investment rather than a cost that will deliver benefits for decades to come.
At Awakeri Drainage, we offer a full range of drainage design, surveying, installation, and maintenance services in Hawke's Bay and Hastings. From small and straightforward drainage services to more complex projects, we've got the skills, expertise, and machinery that you are looking for.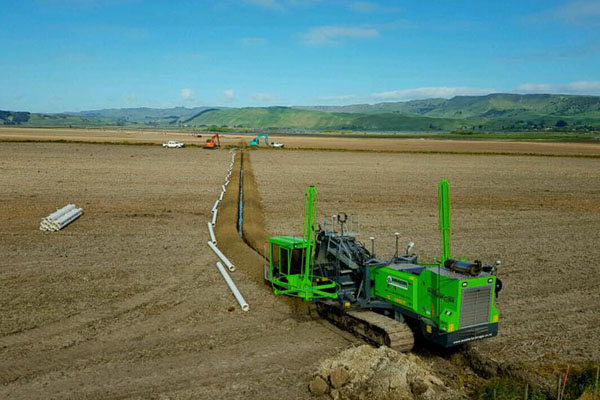 Our Drainage Expertise
The drainage solutions that we provide include:
Full survey and drainage recommendations for your land
A range of different pipe technology solutions, depending on the requirements of the job.
Full installation of open drains networks, subsurface drainage and connecting sumps + pumping stations.
Our drainage expertise includes:
Farm drainage
Intense cropping drainage
Orchard drainage
Springs and groundwater seepage solutions.
Installation of galleries, catch pits and water diversions
Pumping station design.
De-watering solutions for roads, contruction and building sites
Orchard Recycling and Tree Chipping
Armed with a Bandit Beast 2680, we undertake horizontal green-waste and tree grinding, reducing trees and green-waste into mulch. We offer full orchard removal including pull, heap, chip and disposal of the woodchip.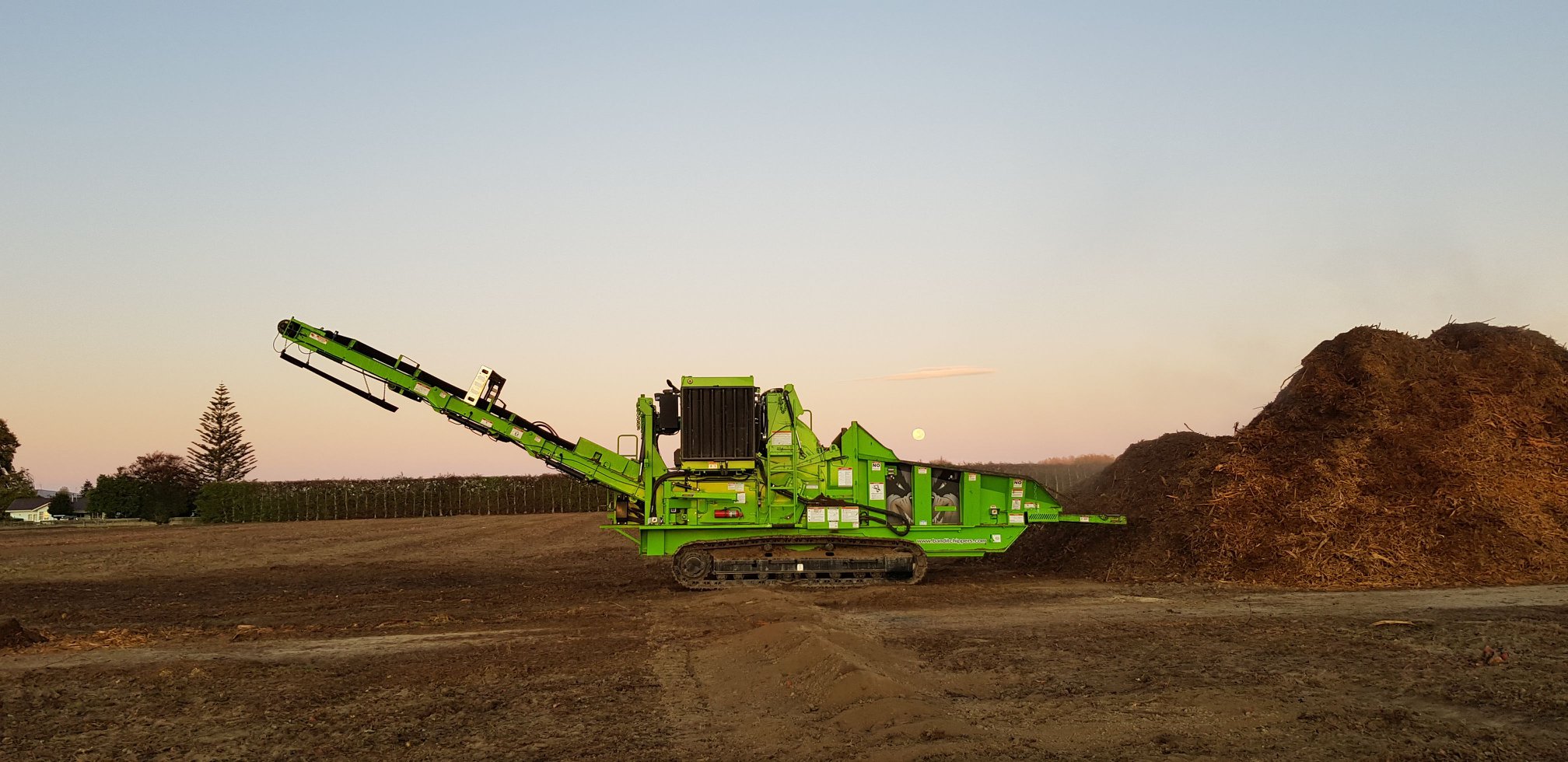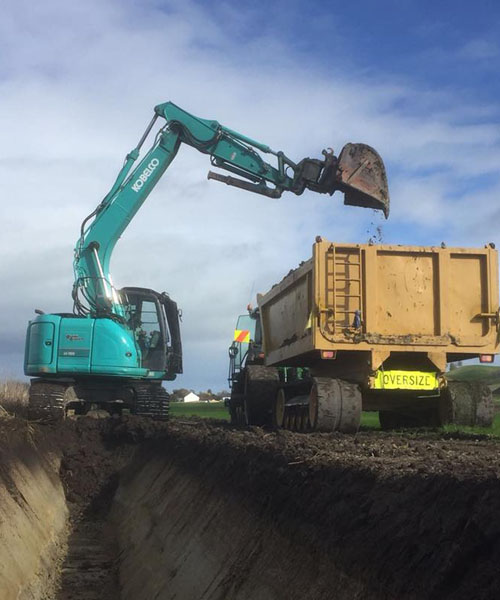 Rural and Civil Earthworks in Hawke's Bay
We can help with all your rural and civil earthworks requirements in the Hawke's Bay area. We have the expertise as well as the equipment, from standard equipment like excavators and bulldozers to more specialist solutions such as Trimble GPS Grade control. Our services include:
Tree removal and similar services, including orchard recycling, orchard development, orchard removal, and other viticulture services in Hawke's Bay.
Land development and construction projects, including foundations.
Forestry earthworks and roading
The GPS contouring of fields that have complex surface designs.
Land conversions, rural house sites, and subdivisions in Hastings and Hawke's Bay.
Track, road, and driveway maintenance with specialist aggregates and grading available.
Site clearance, including concrete disposal.
Aggregate Supply & Delivery, Concrete Recycling and Cleanfill Disposal
Our Hastings yard has a one stop shop for all your aggregate supply and dumping needs. We recycle concrete and offer a full range of building, construction and track aggregates. We also take clean fill for recycling and blending into useable fill.
We also offer aggregate delivery – call us now for a free price or advice!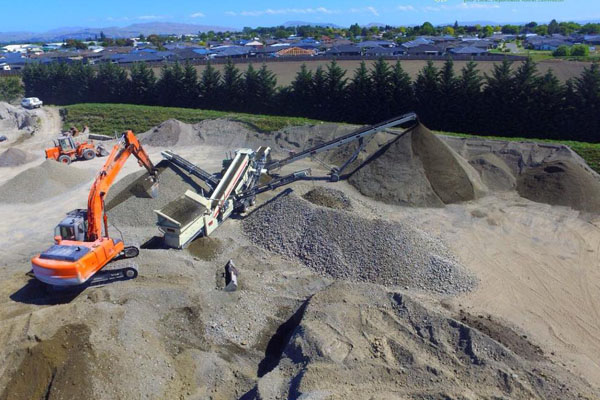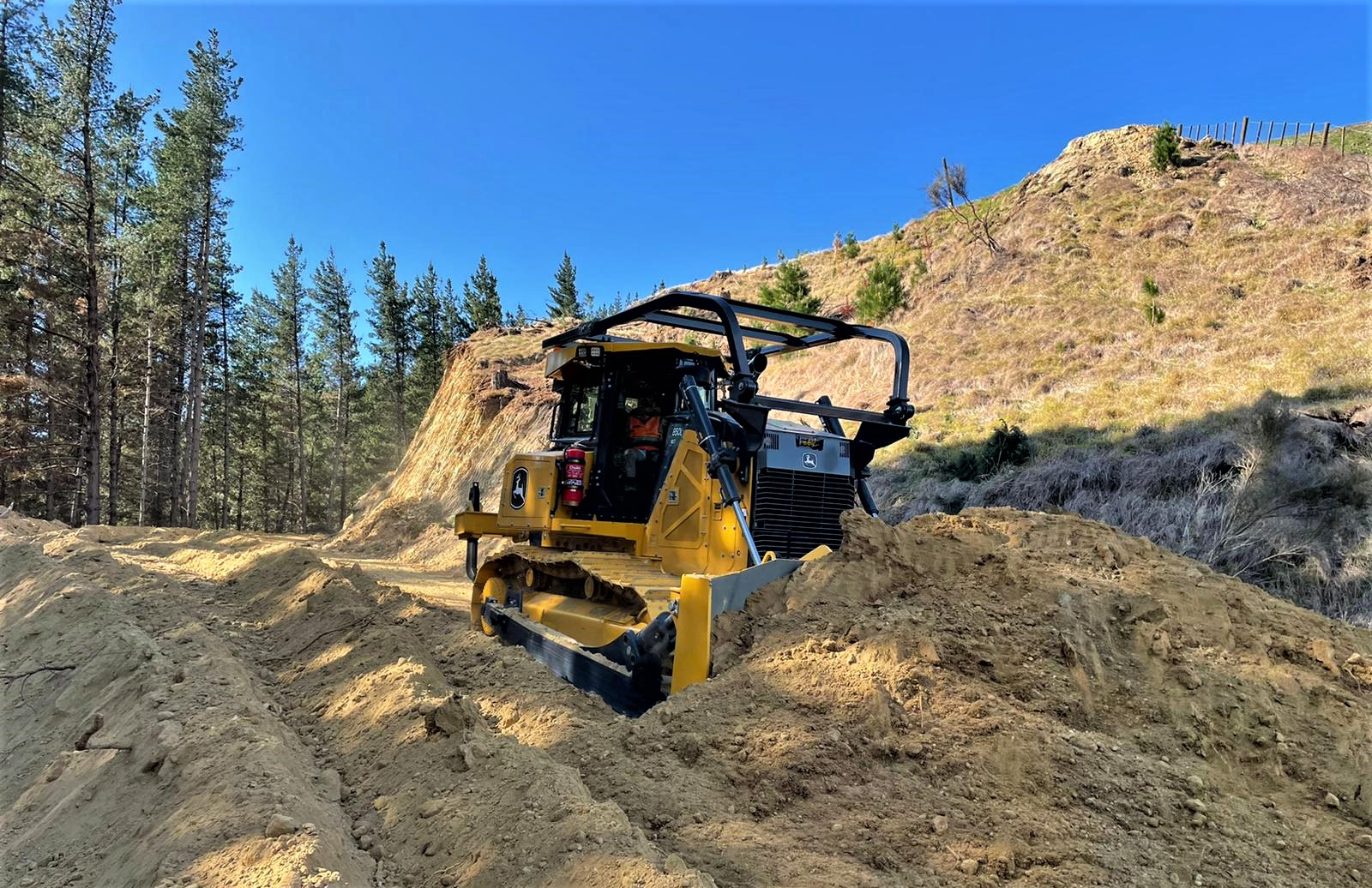 Forestry Roading, Skidsite Building and Forest Road Maintenance
We offer full forestry roading and skid/haulder pad construction into your woodlots and forests. Our full time team of professionals experienced in forestry roading know just when, where and how to put the your accessways where you need them. Complemented with tipper trucks and a grading team, our mission is to build your roads to the highest standard as quick as possible and keep your harvesting crew running.